I am passionate about capturing light and place, movement and stillness, mainly through landscape & wildlife. My photos have been published regularly in the media, including, in the last year:
The Guardian
,
The Telegraph
,
The Sun
,
The Times
,
The Daily Mail
,
The Daily Express
,
The Metro
,
Amateur Photographer
,
Black & White Photography
&
What Digital Camera
. My recent supermoon photo made the front of
The Times
and was in
The Sun, The Daily Mail, The Daily Express
and
The Daily Mirror
and I have had cover shots in
Amateur Photographer
and
EOS Magazine
. In June last year, I sold 3 different stories to
The Daily Express, The Sunday Telegraph
and
The Times
in one week. Recent and upcoming features are in
BBC Wildlife, Digital Camera, The Countryman, Amateur Photographer, Photoplus
and
EOS Magazine
. My 'Hare in the bluebells' featured on
BBC Springwatch Unsprung
- 'encapsulates spring...',
Chris Packham
and my Milky Way over the Stiperstones was
Countryfile
photo of the day.
I am working for the National Trust and Natural England on Stepping Stones, a project to record species and landscape between the Stiperstones and the Long Mynd. The results are published as a 192 page full colour book
'Upland'
by
Graffeg
, along with a 2018 calendar
'Upland'
and a series of greetings cards.
BBC Wildlife Magazine
have curated a set of photos from the book on their
website
.
'Upland is my kind of book. A passionately written and lavishly illustrated account of the natural history of one of Britain's best kept secrets by a man who understands his subject. Andrew Fusek Peters has thrown his heart and soul into this book, and it shows.'
Iolo Williams
'Upland, by @2peters is a beautiful thing. Published by @graffeg_books it's a testimony to patience and a sharp eye.'
Jackie Morris
'Andrew has created a book full of beautiful, engaging images that take you on a journey into a wilderness full of surprises and characters at every corner.
The images alone are jaw-dropping
, reminding us all that great exploratory journeys can be made into nature, often in our own overlooked back yard. His passion and enthusiasm absorb you into the very fabric of the habitat and its species.
A truly wonderful book that deserves to be on everyone's bookshelf
.'
Dr. Richard Shucksmith, British Wildlife Photographer of the Year 2011
This work has also led the
National Trust
to commission the first ever guidebook for the Long Mynd which is now
published
. A series of my photos are now reproduced in my new 2018
Upland Calendar.
My first wildlife photography book
'Wilderland, Wildlife & Wonder from the Shropshire Borders'
was published by Fairacre Press and received critical acclaim.
'It's a project that seems not to be about an insider looking in and hoping to grab a few award-winning images, but a person using his camera to step into the world and, with some luck, bring something back that can be cherished and preserved on the most personal level. It's a lovely book and, above all things, inspiring.'
Amateur Photographer, 5 star review
'A lovely book with stunning photos and evocative writing.'
The Countryman
'Andrew Fusek Peters takes us through the seasons of his home county in this 160 page book. Along with wide vista landscape images, you can see British wildlife in all its glory: pictures of kingfishers, lapwings, cuckoos and skylarks – plus otters, ponies, hares and bats – haven't escaped Peters' astute eye. A delight to read.'
Outdoor Photographer
My nature writing memoir,
Dip
, features my black and white photos. Published by Random House, Dip has appeared on The One Show, You Magazine & R4 Midweek. 'A poignant memoir'
Daily Mail
. 'A poetic book, the writing is so lyrical and full of metaphor... and there are moments when words and water fuse together'
Independent
. 'A candid, personal and poetic read'
Scotsman
. 'Among the current crop of British nature writers, he deserves a prominent place.'
Times Literary Supplement
I have just been shortlisted in 2 categories for
Wildlife Photographer of the Year 2018
. I was shortlisted in 2 categories for
The British Wildlife Photography Awards 2014
and in the Documentary Category in 2015 and 3 categories in 2017. My tawny owl rescue shot from Cuan House made the top 10 in Round 4 of Amateur Photographer of the Year 2015. "This is a stunning take on animal portraiture."
AP
. I was shortlisted in a further 3 rounds and again in 2016. Info on other published books - novels, picture books, plays, poetry collections - over 110 titles published in 17 languages worldwide, on
www.twopeters.com
. My wildlife and London landmark night portraits are published by
Chris George Cards
and
Graffeg
. As an experienced and entertaining speaker who is passionate about conservation, nature writing and photography, I regularly give
talks
at festivals, conservation groups and camera clubs around the UK and over the years I have performed at festivals such as Edinburgh, Hay, Althorp and Cheltenham.
"Andrew's photos take my breath away."
Mairi Eyres, Young Landscape Photographer of the Year 2015
"An emerging talent in the world of wildlife photography. His images have a lyrical quality which reflects not only his emotional connection to the natural world but also his heritage as a poet. He presents them with a passion and enthusiasm which are both inspiring and engaging."
Ben Osborne, Wildlife Photographer Of The Year 2007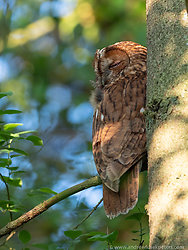 Gallery